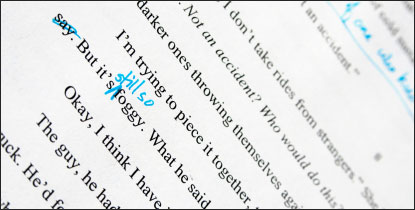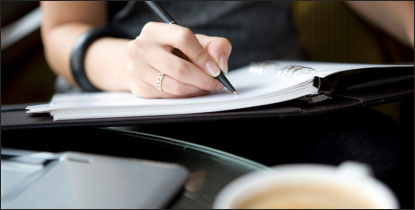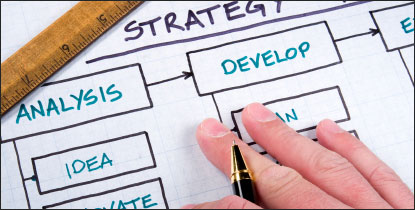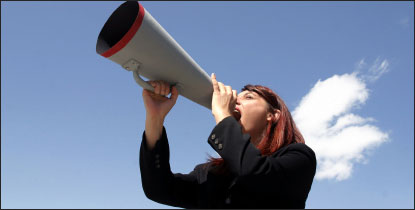 Editing
Does your content need polishing? Whether you're writing fiction or technical white papers, you want your ideas to come across. If readers enjoy the experience, so much the better!

Typos, grammatical errors, unclear concepts, and choppy organization can prevent you from reaching your audience. We can help. Full Stop Editorial offers a fast, efficient edit of existing material. You choose the level of revision.

Developmental edit. The developmental edit happens in the early stages of writing. This type of edit gives you a big-picture view of your content:
Are the concepts and ideas sound?
Does the general organization make sense?
Which sections need further development? Should any sections be removed?
Substantive edit. The substantive edit (sometimes called a technical edit) is a deep edit of completed material. This edit can significantly improve the readability of your material:
Are all facts (e.g., names, trademarks, titles) correct? Are hyperlinks resolving properly?
Is the writing and sentence structure clear and appropriate for the audience?
Does the organization improve or hinder the flow of information?
Are ideas and concepts clear, concise, and consistent throughout the material?
Are graphic elements used effectively to enhance content?
Copy edit.The copy edit is the lightest level of edit. This review provides a fast review and can be combined with a final proof to check for spelling and grammatical errors, formatting glitches, and glaring errors.

Writing
Starting from scratch? You have the knowledge and the idea for great content…but words just aren't your thing. Leave the writing to us. Full Stop Editorial has experience creating fresh content for both print publications and Web sites.

Project Management
Need a hand with oversight? We are available to manage projects on a contract basis. We can assist with project kickoff, planning, scheduling, team formation, resource delegation, milestone completion, and follow-up activities. We have managed content and editorial calendars for magazines, journals, newsletters, and Web sites.

Public Speaking
Ready to take your content in front of an audience? Full Stop Editorial can help get you ready for the spotlight. We put formal training in public speaking and performance to work to help you create a presentation, write a speech, or simply feel more confident standing in front of an audience.